About Us
ABOUT EASY METHOD DRIVING SCHOOL OF MARYLAND
Online Driver Education Course
MVA has temporarily authorized the classroom portion of the Driver Education course to be taught online, using a virtual classroom format with a live instructor. The course also includes 3 in-car driving lessons for a total of 6 hours, which will be scheduled when a student has a learners permit and completed all the classes and passes the final exam and the required mentoring in car driving.
The online course is conducted using the popular Zoom video conferencing service. Zoom is compatible with the majority of computers and mobile devices in use today.
To participate in the online classroom portion of the course, MVA requires you to use a device with a web camera or built-in camera so that the teacher can verify each student's presence and participation in class.
For example, you can use a computer with a camera attached, or you can use a laptop, tablet, or phone with a built-in camera.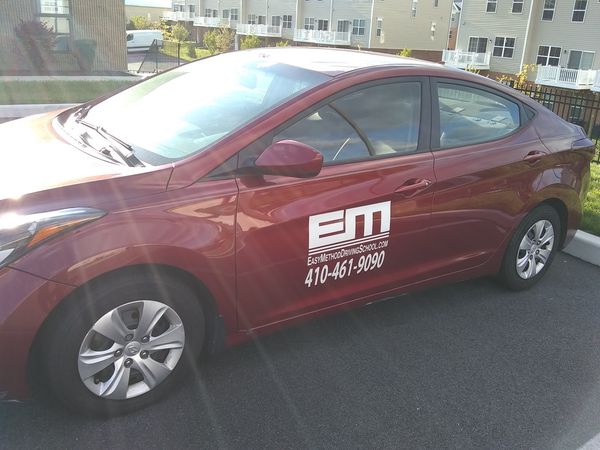 Easy Method Driving School is Maryland's oldest and largest driving school. We are a recognized leader in driver education. We are dedicated to teaching people how to drive. EMDS strives to create an atmosphere that addresses individual needs and encourages the development of a safe, confident driver. Easy Method Driving School is your one-stop shopping place for driver training.
EASY METHOD DRIVING SCHOOL offers the Maryland required Driver Education Course. This is the course that all new drivers must take in order to obtain a Maryland Driver's License. The Maryland Graduated Licensing System Law mandates new drivers, regardless of age, must receive thirty hours of classroom instruction and six hours of behind the wheel instruction.
EASY METHOD DRIVING SCHOOL offers:
Driver Education Course
Mentoring Lessons
Review Lessons
Test Preparation
MVA Test
Driver Improvement Program
Instructor Certification Courses
During your in-car sessions, only you and your instructor will be in the car. This is both for your safety and to meet your individual needs. As a new driver, your full attention is imperative when learning to drive. Anyone sitting behind you is a distraction that can put you and others at great risk. For this reason, EMDS will not allow any other passengers.
Whatever your unique driving needs are, EASY METHOD DRIVING SCHOOL has a program that will help you meet your goal of becoming a safe, confident, licensed driver. During your entire in-car training sessions you will be the only student in the car, for your safety and to meet your individual needs.
EASY METHOD DRIVING SCHOOL'S professional driving instructors are all licensed and certified (or in certification program) by the Motor Vehicle Administration. Our driving instructors are patient, well trained and committed to providing you with the quality service you deserve.
EASY METHOD DRIVING SCHOOL believes that its instructors are the best in the industry.
EASY METHOD DRIVING SCHOOL offers in-car lessons in modern, clean, air-conditioned, automatic vehicles. EMDS schedules appointments at times that are convenient for you.
EASY METHOD DRIVING SCHOOL has many classroom sites, which are located throughout the state of Maryland. EMDS offers morning, evening and weekend classes. Our outstanding classroom instructors strive to create a learning environment in which each student obtains a high level of success.
EASY METHOD DRIVING SCHOOL has provided training to drivers since 1931. We know that learning how to drive and earning a driver's license is one of the BEST INVESTMENTS YOU WILL EVER MAKE IN YOURSELF. When comparing driving schools, be aware of the fact that some schools use unlicensed instructors, do not have proper insurance coverage and use vehicles not licensed for driving instruction. If the price looks too good to be true, chances are that is the truth. Our goal is to make this an easy, convenient and pleasant process for you. We urge you to treat yourself to the best!